Smart is the new cool! The Most Educated Cities Award recognizes communities across the United States that have proven their dedication to quality education.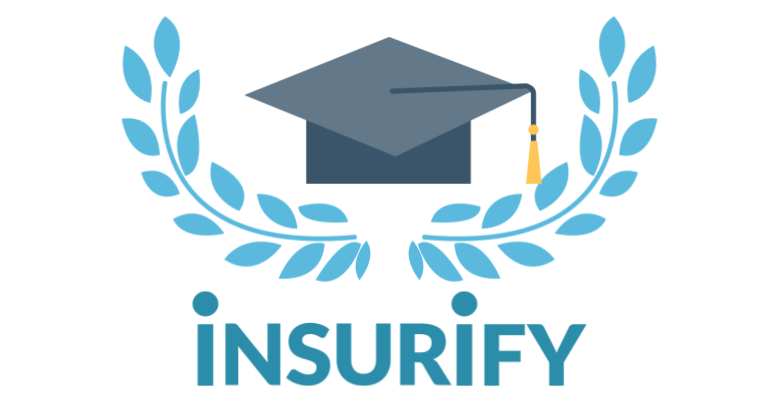 2020 has certainly been a critical year in the realm of education. As schools and universities across the country shut down in-person classes per pandemic lockdown orders, students far and wide have had to grapple with a new way of learning. As the Zoom call became the new classroom, America has been forced to reckon with redefining the traditional educational experience. Despite the challenges of this colossal societal shift, students across the country have remained resilient — their commitment to education is inspiring in its demonstration of grit and tenacity.
The education landscape in America is at a pivotal point. To investigate education attainment trends across the United States, the data science team at Insurify was interested in locating the cities with the highest level of educational attainment in every state. The results demonstrate that educational success does not appear uniform in communities across the nation. Well-educated individuals are concentrated in cities large and small. While some cities maintained their place as one of the Most Educated Cities from last year's calculations, many new communities rose to the occasion to earn the title.
Selection Process for Insurify's 2020 Most Educated Cities Awards
The research team at Insurify, a home insurance comparison platform, examined statistics from its database of over 2.5 million car insurance applications to find the most educated cities. To apply for quotes, interested customers input personal and vehicle information, including their city of residence and highest level of education. Using a proprietary scoring algorithm, analysts calculated an education score for each customer based on educational history and achievement. For high school students, the probability of advancing to college based on current grade point average (GPA) was also factored into the calculation.
The resulting data set was then divided by city, and the average education score for each city was collected. The cities with the highest education score in each state were then selected.
Most Educated Cities in the US
Where do college grads live? These are the top cities in each state with the greatest share of residents who have attained the higher levels of education.
Winners of Insurify's 2020 Most Educated Cities Awards
Alabama – Auburn
Alaska – Anchorage
Arizona – Scottsdale
Arkansas – Bentonville
California – Cupertino
Colorado – Boulder
Connecticut – Middletown
Delaware – Newark
Florida – North Miami Beach
Georgia – Alpharetta
Hawaii – Honolulu
Idaho – Rexburg
Illinois – Des Plaines
Indiana – Fishers
Iowa – West Des Moines
Kansas – Manhattan
Kentucky – Lexington
Louisiana – New Orleans
Maine – Portland
Maryland – Rockville
Massachusetts – Cambridge
Michigan – Ann Arbor
Minnesota – Rochester
Mississippi – Hattiesburg
Missouri – Ballwin
Montana – Missoula
Nebraska – Lincoln
Nevada – Reno
New Hampshire – Nashua
New Jersey – Jersey City
New Mexico – Santa Fe
New York – New York City
North Carolina – Chapel Hill
North Dakota – Fargo
Ohio – Dublin
Oklahoma – Edmond
Oregon – Corvallis
Pennsylvania – Pittsburgh
Rhode Island – Cranston
South Carolina – Hilton Head Island
South Dakota – Rapid City
Tennessee – Franklin
Texas – Coppell
Utah – Lehi
Virginia – Arlington
Washington – Redmond
West Virginia – Morgantown
Wisconsin – Madison
Wyoming – Cheyenne
Data Attribution
The information, statistics, and data visualizations on this page are free to use, we just ask that you attribute any full or partial use to Insurify with a link to this page. Thank you!
If you have questions or comments about this article, please contact insights@insurify.com