We're Changing The Way You Buy Insurance
At Insurify, we're reimagining the way you compare, buy, and manage your insurance online. Through artificial intelligence, we make insurance shopping simple, affordable, and hassle-free. When it comes to making your life easier, we make no compromises. Since our founding in 2013, Insurify has been devoted to empowering insurance shoppers across the United States to cut through the noise of the insurance industry and take their coverage needs into their own hands.
After a minor car accident, Insurify founder and CEO Snejina Zacharia's car insurance rates skyrocketed, so she decided to find a better rate and switch policies. Rather than a seamless solution, Snejina was instead confronted by an exasperating and inefficient process requiring dozens of phone calls followed by an inbox filled with spam. Snejina decided to channel her entrepreneurial spirit into building out the best insurance shopping experience.
Simple
Insurify lets you compare quotes from top national and regional insurance companies in 2 minutes, and buy your policy online or over the phone in 5 minutes.
It's insurance, simplified!
Transparent
Insurify lets you choose among the best coverage options for your personal needs. We'll help you compare quotes, discounts, and payment options about each insurance company in one place.
Secure
Insurify keeps your information secure. Your data is encrypted and never sold to third parties. Plus, you're in the driver's seat the whole time: you can buy insurance online, through secure chat, or by talking to an agent. You can even manually schedule when to receive e-mail notifications or phone calls from us!
How are we doing it? Bring on the savings!
Whether you're looking for auto, home, life, or renters insurance, Insurify can show you 10 or more quotes from top-ranked and regional companies within 2 minutes, and let you buy within 5 minutes or less!
As a business devoted to top-notch consumer experience, we deploy the latest in artificial intelligence to match you with quotes from the insurance companies that fit your budget, needs, and personal profile. Our RateRank™ algorithms and patented technology connect you with the best and most affordable insurance companies and coverage. And most importantly, we're doing it all while keeping your information safe and secure—say goodbye to spams and scams.
Insurify customers save an average of $489 a year on their car insurance.
Who are we?
Our team has built and grown startups and comes from top technology companies like TripAdvisor, Amazon, KAYAK, and JP Morgan. We value integrity, intellectual curiosity, and personal drive. Our passion, smarts, and slightly rebellious streak have helped us transform the insurance industry and bring it into the 21st century. We wholeheartedly believe that technology can empower customers to make the best decisions for their personal needs.
And the best part is…our team is growing!
If you want to roll up your sleeves, make every day a new learning experience, and collaborate on new projects that will help further empower the modern insurance shopper, check out
Insurify's career openings
now.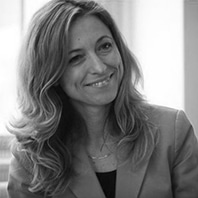 Snejina Zacharia, MBA (MIT)
Giorgos Zacharia, PhD (MIT)
"Insurify represents the next generation of digital-insurance innovation with its intuitive user experience and advances in artificial intelligence and natural language processing"
Eric Emmons, Managing Director of MassMutual Ventures
2021
WPO Women 2 Watch
50 Fastest Company CEO
2021
Deloitte Technology Fast 500
North America Winner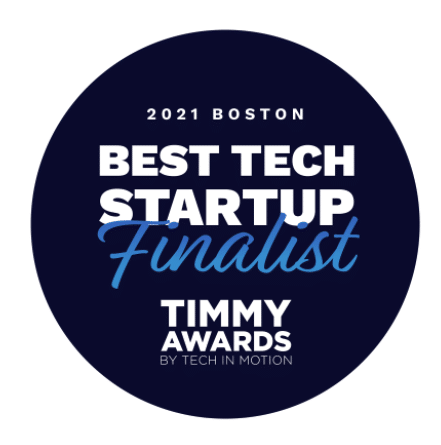 2021
Tech in Motion Timmy Awards
Best Tech Startup
2021
J.P. Morgan Chase 50 Fastest
Women Owned/Led Company
2021
Stevie International Business
Gold Award
2021
EY Entrepreneur of The Year
New England Winner
2021
Future 50 Rising Insuretech Company
Americas Winner
2021
Inc. 5000 Fastest-Growing Private Company
2020
Insurify's Founder and Co-founders were named 2020 New England finalists for Ernst & Young's Entrepreneur of the Year®
2020
Tracxn Emerging Startups 2020: Top Auto E-Commerce & Content
2019
TDI LIVEFEST 2019 NorthAmerica Startup InsurTech Award Winner
2019
InsurTech 100: The world's 100 most innovative InsurTech companies
2018
Insurify's CEO has been named one of 2018's Top Ten Insurance Leaders (ACORD – The Insurance Standards)
2018
Insurify's CEO has been named one of Tech Leadership Award finalists for 2018 Banking Technology
2017
One of 17 Startups to Watch in 2017
2017
2017 Best Financial Site, Second Place
2016
The Best Insurance Website of 2016
2016
2016 Insurance Disruptor of the Year (ACORD – The Insurance Standards)
2013
MIT 100k Competition semifinalist