Founded in Columbus, Ohio in 1921, State Auto Car Insurance offers a wide range of policy options to motorists in 33 states. Those who are looking for a multitude of discounts and a variety of coverage levels will appreciate its lineup of insurance products. But by and large, many report that customer service may be an issue.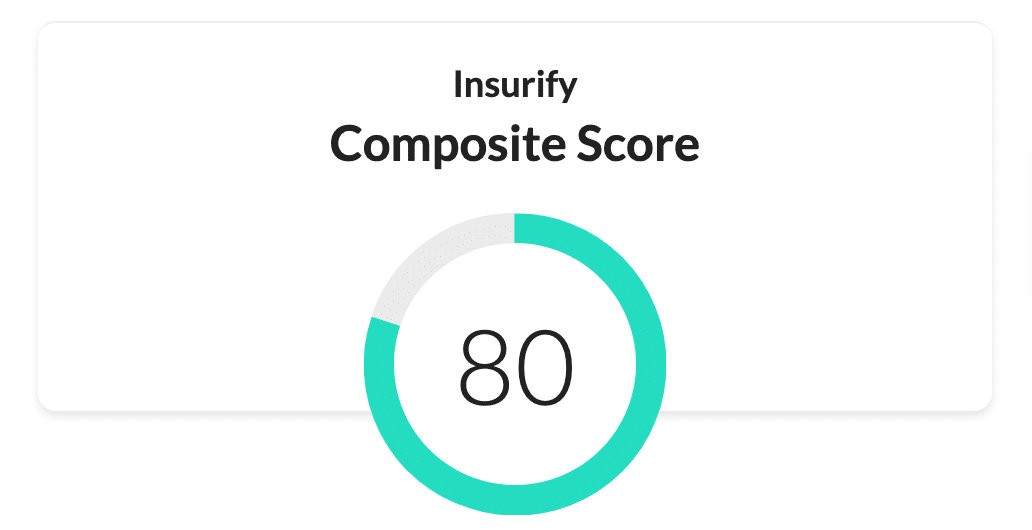 Who Benefits Most and Least from State Auto Insurance?
Best For…
Individuals who are looking for multiple types of policies

Drivers that prioritize getting rewarded for good habits on the road

Those who want to customize the features of their auto insurance
Not the Best For…
Motorists who are searching for the lowest prices available

Customers that like to purchase auto coverage online

People who require exceptional and consistent customer service
State Auto: Your one-stop-shop for insurance products
The benefits offered by State Auto Insurance are among some of the best in the industry, with multiple packages tailored to your specific driving needs. Whether you're looking for minimal and affordable coverage or want to add on enhancements for any curveball that comes your way, State Auto has something for you.
Customers must contact a local agent to enroll in coverage, and it seems that these independent professionals either make or break someone's experience. While the company has strong customer satisfaction ratings, there is a multitude of complaints around poor customer service and difficulty when completing claims.
Compare Car Insurance Quotes Instantly
Personalized quotes in 5 minutes or less
No signup required
State Auto Car Insurance Ratings
Insurify Composite Score: 80 out of 100.
This score is calculated by analyzing multiple factors that indicate the quality, reliability, and health of an insurance company. Inputs to the score include financial strength ratings from A.M. Best, Standard & Poor's, Moody's, and Fitch; J.D. Power ratings; Consumer Reports customer satisfaction surveys; mobile app reviews; and user-generated company reviews.
Financial Ratings
| Company Name | Ratings |
| --- | --- |
| A.M. Best | A- |
State Auto Car Insurance Quotes and Discounts
When shopping for auto insurance quotes, you can't always take policy prices at face value. Several factors go into coverage rates, including your driving history, credit score, and of course, the discounts available to you.
While State Auto offers a vast array of discounts, it's essential to compare quotes between companies before you make a purchase. Only then will you have the confidence that you're truly getting the lowest price out there with a policy that's customized to meet your specific needs.
Auto Insurance Quotes Comparison: State Auto vs. Competitors
To see how State Auto's rates stacked up with those from its competitors, the data team at Insurify, a car insurance comparison site, compared its car insurance quotes to those from Progressive and GEICO. Below are the average quotes for drivers under 40 in California:
| Insurance company | Quote |
| --- | --- |
| State Auto | $75/month |
| GEICO | $94/month |
| Progressive | $64/month |
These are the average quotes for California drivers with speeding tickets from State Auto, GEICO, and Progressive: **
**
| Insurance company | Quote |
| --- | --- |
| State Auto | $81/month |
| GEICO | $117/month |
| Progressive | $74/month |
And these are the average quotes for California drivers with an at-fault accident record on their record **:
**
| Insurance company | Quote |
| --- | --- |
| State Auto | $133/month |
| GEICO | $166/month |
| Progressive | $95/month |
You never know which insurance company could give you the best deal for the best price! This is why you should always compare car insurance quotes online by using comparison websites like Insurify.
Drivers Can SAVE with these Discounts from State Auto
Encouraging safe driving habits is purportedly a top priority at State Automobile Mutual Insurance Company, and its catalog of discounts makes every effort to reduce the amount you pay out of pocket. As the company offers a hefty array of policy types, you're able to save in numerous ways.
State Auto offers discounts to drivers who have taken an accident prevention course, are in driver training, have an anti-theft device in their car, are good students, have multiple vehicles or multiple State Auto policies, or pay their policy in full. State Auto also offers programs like State Auto Start Up and Safety 360 that could result in a discount.
States Where State Auto Car Insurance is Offered
State Auto has grown from humble roots and now serves 33 different states across the United States. The company relies on an extensive network of independent agents. While it offers a customer service telephone number, most customers are encouraged to find a local independent insurance agency to handle policy servicing.
Click here to find the cheapest car insurance quotes in your state.
State Auto Auto Insurance Coverages
State Auto offers various types of policies with the option of enhancements to provide more peace of mind than you thought possible. All Standard, AutoXtended Plus, and AutoXtended Premier offerings come with the following base coverages:
Liability coverage **
** If you're at fault in an accident, you may wonder how much you're going to have to pay out of pocket for damages. Whether the other person in the collision has extensive damage to their car or they've been hurt, your liability coverage will help to offset your costs.
Medical Payments coverage **
** It's no surprise that medical care can be expensive, and when you've been hurt in an accident, you shouldn't avoid visiting a doctor. State Auto 's Medical Payments coverage will contribute toward the medical bills of anyone injured in a collision, regardless of who was at fault.
Uninsured/Underinsured Motorist coverage **
** A hit-and-run accident can undoubtedly put a damper on your day, and a collision with an uninsured or underinsured driver isn't any better. In any of these instances, you won't want to be left footing the bill for damages. Thankfully, State Auto 's policies include coverage that applies to these unique situations.
Collision coverage
Operating a vehicle comes along with an inherent level of risk, and no matter how great of a driver you might be, collisions can happen in the blink of an eye. Repairing your car can be expensive, so let your collision coverage help to ease the financial burden.
Comprehensive coverage **
** Aside from two or more cars crashing into each other, your vehicle can sustain a variety of other types of damage. Vandalism, theft, or a tree falling on your car can all lead to expensive repairs or the replacement of lost items. Still, with comprehensive coverage, you'll be able to receive assistance in getting things back to normal.
Other Special Auto Coverages Offered by State Auto Insurance
Customers who are looking for a more robust set of options can opt for enhancements that upgrade their base policy coverage and add even greater peace of mind. Depending on your needs and your budget, you might find that some of the following are essential:
Full Safety Glass **
** The more miles you put on your vehicle, the higher the chance is that you'll end up with a chipped or cracked windshield, mirror, or light. With Full Safety Glass coverage, you can enjoy repairs and replacements at no out of pocket cost.
Minor Violation Forgiveness **
** Insurance rates tend to go up quickly after your first collision, but State Auto offers forgiveness for your first minor violation. Customers who meet specific policy requirements may be eligible for future accident forgiveness as well.
Accident Forgiveness Benefit **
** Similar to the coverage offered under your Minor Violation Forgiveness, your first at-fault accident will be waived. If you meet certain tenure stipulations, you might enjoy forgiveness on subsequent collisions as well.
Original Equipment Manufacturer Parts **
** Auto repair shops often utilize aftermarket parts when fixing vehicles. For some customers, it doesn't make much of a difference, while others would prefer to have original equipment manufacturer parts. This coverage guarantees that vehicles 10 years old or newer will be repaired using only OEM parts.
Auto Replacement Cost Coverage Combined with Total Loss Plus **
** Totaling your car in an accident can be devastating, especially if it was new. State Auto 's Auto Replacement Cost Coverage allows you to replace your vehicle, as long as it was less than two years old, with the same make and model. Vehicles that don't meet this stipulation can still be replaced under Total Loss Plus.
Roadside Assistance **
** There's nothing worse than getting stuck on the side of the road and not knowing who to call, but with this coverage, State Auto will be there when you need it most. This enhancement includes towing to the location of your choice, the delivery of gas, water, or oil, lockout service up to $100, and more.
Enhanced AutoXtended Coverages Endorsement **
** Drivers who want every possible option from State Auto will appreciate its Enhanced AutoXtended Coverages Endorsement, which provides allocations for bail bonds, reasonable attorney fees, pet coverage, and much more.
Other Insurance Products Offered by State Auto Insurance
Customers looking to bundle insurance products will find nearly any type of policy they're after with State Auto Insurance. The company groups its offerings into three different categories and includes a wealth of options within each:
**Individuals
** When you're in the market for both auto coverage and homeowners insurance, State Auto can help. Not only can those who own their home find a policy that meets their needs, but renters and condo options are also available. If you need an increased level of personal insurance for your property, umbrella policies are an option, too.

**Businesses
** Running a company naturally includes an inherent level of risk, but no matter what industry you're in, State Auto has a business insurance solution for you. Its array of coverages include Industry Solutions, Cyber Coverage, Property, Liability, and much more. From protecting your inventory and assets to making sure the people who work for you are taken care of, you'll have plenty of coverage options available.

**Farm and Ranch
** The insurance needs of a farm or ranch are quite different compared to a typical business. With State Auto, customers can purchase protection for their farm-related automobiles, property, or can find an umbrella policy that suits their specific needs.
How Can I Buy Auto Insurance from State Auto?
Some might say that customer service has become a lost art. In some cases, it can be difficult to foster a relationship with larger companies. State Auto says it's committed to providing an exceptional experience for every person who purchases its policies, so it intentionally connects each individual with a local insurance agent rather than making pricing and buying options available online.
While it can be helpful to work directly with an independent agent, keep in mind that each agent can only quote pricing for State Auto and may not inform you if products offered by the State Auto Insurance Companies will best meet your needs. If you're looking for customized coverage and want to compare quotes before you buy, visit Insurify first.
How Can I Pay for My State Auto Car Insurance Policy?
Although State Auto doesn't integrate a lot of website functionality when it comes to self-service, customers can pay their premium in many ways, including:
Logging into your online account and submitting payment

Electing automatic withdrawals using your checking or savings account

Calling customer service at 1 (833) 724-3577
How Often Will State Auto Increase My Premiums?
Most auto insurance companies will tell you that it's difficult to determine when your rates will increase, if at all, and State Auto tends to follow that same generalization. While the company doesn't necessarily give specific information regarding rate changes, it's safe to say that your premiums could increase due to any number of factors.
Thankfully, the company does offer extra coverage in the form of accident forgiveness for both large and small collisions. It is an option that's associated with an increased policy premium, however, in the long run, it can help to save you money.
How Does State Auto 's Claims Process Work?
Filing a claim with State Auto can be done in several different ways, including calling the claims line at 1 (877) 722-5246 or contacting your local independent agent. You can also submit a claim online at www.stateauto.com /Claims, and an associate will get in touch with you promptly.
It's best to have as much information on hand as possible when reporting your claim, including details about how the collision occurred and the make, model, and license plate number of any other vehicles involved. Each claim is handled individually, and time frames will vary. However, your agent will keep you updated along the way.
State Auto partners with a multitude of repair facilities across the United States and, depending on your policy specifics, may be able to guarantee the use of OEM parts. Unfortunately, many of the complaints lodged by State Auto customers pertain to slow response times and difficulty in completing the claims process.
How Can I Cancel My State Auto Car Insurance Policy?
If you find that State Auto no longer meets your personal insurance needs, you can easily cancel your policy. Simply log in to your online account and cancel from there or contact the customer service department.
Even if you've found another company that offers lower prices or better coverage options, remember that you cannot drive without insurance, and it's best to obtain another policy first so you don't have any lapse in coverage. If you're still looking for another option, visit Insurify and compare quotes from multiple companies at once.
How Much Does Uber/Lyft Coverage Cost with State Auto?
There's an inherent level of risk associated with ridesharing, as the more miles you log on the road, the greater your chances are of getting into a collision. While State Auto doesn't specifically mention whether it does or doesn't offer coverage for Uber or Lyft drivers, it's best to speak with your independent agent to find out if it's available in your area.
Insurance Companies Similar to State Auto
If you live in one of the 33 states that State Auto serves, you might find that it offers the best insurance for your needs. However, the company does note that some of its competitors provide similar sets of coverage with just as many, if not more, discounts. Some drivers opt for insurance through GEICO, which touts some of the lowest pricing available and could beat State Auto 's savings options by a mile.
Motorists who prefer to work with an agent to build a personal relationship may find that Safeco provides a similar set of options as State Auto, with slightly better customer service. Safeco offers a wealth of policy types and multiple options to take advantage of with features that are very similar to State Auto. Pricing may vary based on your driving history, and Safeco may or may not be the cheapest option in your area.
According to Insurify's internal database of over 2 million car insurance applications and analysis of external sources, drivers who switched to State Auto most often came from the following companies:
GEICO

Progressive

State Farm

Allstate

Liberty Mutual
We also found that drivers who previously held State Auto insurance and decided to switch most often chose the following companies:
Liberty Mutual

ELEPHANT

American Family

GAINSCO
State Auto Customer Satisfaction and Policyholder Reviews
Many customers across any industry tend to only leave reviews when they're upset about something, and it's suspected that might be the case with State Auto. While some positive reviews can be located discussing the company's stellar customer service, most data online leans toward the negative side.

It's been noted that many independent agents are rude, and the claims process can be quite tricky to navigate. Some positive reviews can be found across various websites; however, the Better Business Bureau ( BBB ) hosts a plethora of complaints. Those who are frustrated with State Auto claim that the company only cares about money and doesn't take customer needs into consideration.
State Auto Telematics App Review
Like many larger insurance companies, State Auto uses telematics to score drivers and give them discounts. Customers can sign up for Safety 360 and could receive a 10 percent discount just for enrolling. Once you receive your dongle in the mail, install it under your driver's side dash. Outstanding driving habits could result in up to a 50 percent discount upon renewal.
Drivers who opt for Safety 360 can use State Auto 's app to view their driving data, although many note that it's very flawed. While the app advertises the ability to track trip information and view your up-to-date driving score, most find that it's virtually non-functional across both Apple and Google devices.
| App store | Ratings (Out of 5) | User reviews |
| --- | --- | --- |
| Mobile App (iOS) | 1.8 | 17 |
| Mobile App (Android) | 2.3 | 28 |
Frequently Asked Questions: State Auto Car Insurance
Founded in 1921, State Auto has gained the trust of customers across 33 states and has assets well over $4 billion. It offers a well-rounded package of coverage options and features competitive pricing and the potential for deep discounts.

There is a wide range of coverage options for your personal vehicles, yet State Auto doesn't specifically mention if rental vehicles are covered. It's best to contact your local agent for more information.

The company offers a number of discounts and features to make its policies attractive to discerning shoppers. If you're curious how State Auto compares with other companies in your area, make sure to visit Insurify and get a true side by side comparison.
Is State Auto the cheapest car insurance in your area?
Customers often find that State Auto is quite comparable to its competitors in terms of pricing. Still, it's key to remember that you need to take all rates and discounts into consideration when shopping for cheap car insurance in your area.
Rather than spending time calling each individual company for a quote, why not visit Insurify and compare the rates of several companies at once?
State Auto Auto Insurance Overview
State Auto founder Robert Pein had a vision nearly 100 years ago to offer fair pricing and claims settlements to drivers across America. The company, based in Ohio, still holds true to that mission today and now offers a wealth of other types of products, including home insurance, business coverage, and more.
By utilizing a network of independent agents within 33 different states, State Auto can provide customized and local service to its patrons. While some policy functionality is available online, most customers are encouraged to contact their local agent for assistance.
One of several companies to integrate telematics into its policy options, State Auto can track the driving habits of motorists and offers a deep discount to those who meet specific criteria. Discounts of other types are plentiful, and individuals can customize a policy to meet their particular needs.
Pein's vision of outstanding customer service has fallen short in the eyes of some, as many complain about State Auto 's timeliness and attention to detail. It has many poor reviews online yet still manages to be a very popular insurance option.
State Auto Contact Info
Customer service phone number

1 (833) 724-3577

Headquarters address
518 East Broad Street
Columbus, OH 43215


Claims service phone number

1 (877) 722-5246
Auto Glass Claim

1 (888) 504-4527

Website URL

www.stateauto.com
Compare Car Insurance Quotes Instantly
Personalized quotes in 5 minutes or less
No signup required
Data scientists at Insurify analyzed over 40 million auto insurance rates across the United States to compile the car insurance quotes, statistics, and data visualizations displayed on this page. The car insurance data includes coverage analysis and details on drivers' vehicles, driving records, and demographic information. With these insights, Insurify is able to offer drivers insight into how their car insurance premiums are priced by companies.