Why you can trust Insurify
Who would have thought that the Mother of Presidents could also be the mother of great healthcare!
As you approach 65 or fit one of many special circumstances, Medicare might be on your mind when it comes to viable health insurance options. Over a million Virginia residents are Medicare beneficiaries, with a little less than 1 in 5 enrolling in Medicare Advantage plans. But what do Medicare and Medicare Advantage mean for you?
If you're a Virginian looking for solid Medicare healthcare coverage, read on below!
Ready to shop Virginia plans now? Use the Insurify Medicare comparison tool to find the right Medicare plan for you. Start with your ZIP code to compare Medicare Advantage, Medigap, and Prescription Drug plans. Try it today!
How Much Does Medicare Cost in Virginia?
The overall cost of Medicare varies depending on a number of factors, including the selected plans and what those plans cover. Generally, you can expect your Medicare costs to come from the following sources:
- Monthly premium: A monthly premium is the dollar amount you must pay each month to maintain and keep your Medicare coverage.

- Deductible: This is the amount of money you must pay out of pocket for medical services before your insurance policy begins to cover those services. Once you meet your deductible, your insurance plan will begin to either directly cover specific medical costs or compensate you for such medical costs.

- Coinsurance: Once you have met your deductible, your insurance plan will cover a percentage of specific medical costs. The percentage you would be expected to pay is known as coinsurance.

- Co-payments: These are flat-rate payments for specific medical services or prescriptions that also activate once you have met your deductible.

- Out-of-pocket limits: These are the maximum limits you can pay in medical costs per year. Once you've met the out-of-pocket limit, your insurance plan will cover 100 percent of subsequent medical costs.
All of the above sources of cost can vary depending on the plan you sign up for, so it's extremely important to weigh the pros and cons, as well as the coverage and costs, of each plan you're considering. While you could look for a plan or combination of plans that offer you the lowest in monthly premiums, such plan(s) could come with higher deductibles or co-payments.
On the other hand, a plan with a higher monthly premium could offer more expanded medical coverage. Overall, you'll want to strike the perfect balance between finding a plan that covers your medical needs and finding a plan that you can reliably afford.
The Cost of Original Medicare in Virginia
As mentioned previously, many aspects of Medicare, including Original Medicare, are standardized across the United States, and Virginia is no exception.
- Medicare Part A premiums cost $0 per month, although this is provided that you and your spouse have paid taxes for the past 10 years. Part A plans have a deductible of $1,484 (per hospitalization), covering the first 60 days in the hospital. Part A can also cover an additional 90 days in the hospital per stay; however, there will be a co-pay for the additional days. Part A does not have an out-of-pocket maximum.

- Medicare Part B premiums cost $148.50 per month. The only factor that can affect this monthly amount is whether your income exceeds $88,000 as an individual or $176,000 as a married couple. If this is the case, you can expect to pay slightly higher monthly premiums. In addition, the yearly deductible sits at $203, and once you've reached your deductible, you will be required to pay for only 20 percent of covered services.
The Cost of Medigap Plans in Virginia
Medigap plans, also known as Medicare Supplement Insurance, are supplemental insurance plans provided by private insurance companies. These can help you pay many out-of-pocket costs, such as co-payments, deductibles, and coinsurance.
Given the source of Medigap plans, the overall cost can vary. Things like the base costs for the plan, your age, your gender, where you live, or your use of tobacco can all have an impact on the cost of Medigap plans. Be sure to look at the finer details of each plan before you commit.
The Cost of Medicare Advantage in Virginia
Virginia Medicare Advantage plans at a glance:
If you are enrolled in a Medicare Advantage plan, you will still have to pay for the Part B monthly premium of $148.50. Also, depending on the Medicare Advantage plan you choose, you will have to also pay a monthly premium, though some of these premiums can be as low as $0.
Medicare Advantage plans come from approved private insurance companies and are great options compared to the less expansive coverage of Original Medicare. Medicare Advantage plans provide Part A, Part B, and sometimes Part D prescription drug coverage. It may also include other benefits like dental, vision, hearing, and wellness coverage.
Similarly, such Medicare Advantage plans can have varying deductible, co-payment, and coinsurance amounts. Consider this, and be sure to find a plan that best covers your medical needs without creating undue financial burdens.
To learn more about choosing the right Medicare Advantage plan, please read our article The Best Medicare Advantage Plans in Virginia.
The Cost of Prescription Drug Plans in Virginia
Virginia prescription drug plans at a glance:
Medicare prescription drug plans, also known as Part D, provide insurance to cover prescription medication needs. As with other aspects of Medicare that offer a variety of plan options, the overall cost can vary depending on the plan you select.
Given how varied the plans can be, it's important to look into the finer details of each plan, especially if you know that you need specific medications on a consistent basis. Review the plan's formulary (schedule of costs for prescriptions). Each formulary will be broken into four tiers with the first tier being the least expensive and the fourth tier being the most expensive. Ideally, the prescriptions you take regularly should be covered under Tier 1 or Tier 2.
Cost of Special Needs Plans in Virginia
Virginia Special Needs Plans at a glance:
Medicare Special Needs Plans (SNPs) have the main purpose of assisting individuals with limited income who would otherwise have a difficult time paying for general Medicare costs. Special Needs Plans have some requirements, allowing coverage for the following:
Chronic-Condition Special Needs Plans, which cover beneficiaries with certain severe or disabling chronic conditions, such as cancer, chronic health failure, or HIV/AIDS.

Institutional Special Needs Plans, which cover individuals living in an institution, such as a nursing home.

Dual-Eligible Special Needs Plans, which cover people who are "dual-eligible" for both Medicare and Medicaid benefits.
What Is Medicare?
Medicare is a federal healthcare program designed to provide affordable health insurance plans to individuals aged 65 and older or who suffer from various disabilities or chronic illnesses, such as end-stage renal disease. Overall, the federal government oversees and regulates the Medicare program through agencies like the Centers for Medicare & Medicaid Services. Though it is Medicare's purpose to make healthcare available to millions of people, many still can find it financially burdensome, so assistance programs like Medicaid or Extra Help can help alleviate some of the financial pressure.
There are different types, or parts, of Medicare that provide different options and focus on various aspects of healthcare:
Medicare Parts A and B: Medicare Part A provides coverage for inpatient care, including hospital stays, skilled nursing facilities, and hospice care. Some aspects of Part A can even cover some home healthcare costs, but overall, Part A can be commonly called "Hospital Insurance." Medicare Part B is known as "Medical Insurance" and covers more routine healthcare services, such as doctor visits, outpatient care, medical equipment, and preventive health services. Together, Parts A and B are commonly known as " Original Medicare."

Medicare Part C: Also known as "Medicare Advantage," Part C offers an alternative to Original Medicare and provides all-in-one health plans. Provided by pre-approved private insurance companies, Part C plans cover everything that Original Medicare plans cover but often come with additional benefits, such as dental, vision, and hearing coverage. What's more, Part C plans can provide prescription drug coverage as well. These plans are known as MAPD (Medicare Advantage Part D) plans.

Medicare Part D: Part D provides prescription drug coverage. Part D prescription drug plans should always be available to you, whether you're obtaining them through Original Medicare or Medicare Advantage plans.

Medicare Supplement Insurance: Also known as " Medigap," Medicare Supplement Insurance provides assistance with various Original Medicare costs, such as co-payments, coinsurance, and deductibles.
Who Qualifies for Medicare Enrollment in Virginia?
The qualifications needed to gain Medicare eligibility are the same in Virginia as in the rest of the United States. To qualify for Medicare, you must be 65 years or older and must be a citizen or permanent resident of the United States for at least five consecutive years.
If you are under the age of 65, you can still be eligible for Medicare, provided that you have been receiving disability benefits from the Social Security Administration or the Railroad Retirement Board for at least 25 continuous months. If you suffer from a serious chronic health condition, such as end-stage renal disease (ESRD) or amyotrophic lateral sclerosis (ALS), you can also qualify for Medicare.
How Do I Choose Between Original Medicare and Medicare Advantage?
The decision between Original Medicare and Medicare Advantage can be confusing. Especially considering how different your Medicare benefits can be under different plan options. However, the best thing to do if you're unsure is to take stock of your medical needs and financial limitations. Whether it's through Original Medicare or a Medicare Advantage plan, the best Medicare plan will cover your specific medical needs while not creating an immense financial burden.
For a cut-and-dried comparison between the benefits and drawbacks of Original Medicare and Medicare Advantage, check out the table below:
Plan Type
Advantages
Disadvantages
Original Medicare

Extensive network of health care providers
Large service area across the U.S.
Low monthly premiums
Many Medigap plan options to help cover costs

No caps on out-of-pocket coverage
Must purchase add-ons like Medigap, prescription drug coverage, and stand-alone dental, vision, and hearing

Medicare Advantage

Can purchase a comprehensive plan to cover medical, medication, vision, dental, and hearing
Many plan options, including types of plans like HMO, PPO, or PFFS (private fee-for-service)

A smaller network of providers
Small service area restricted to your state or a region within your state
Premiums can be more expensive
How Do I Apply for Original Medicare in Virginia?
There are a number of ways to enroll in Original Medicare in Virginia:
Apply online at Social Security ( www.ssa.gov ).

Visit your local Social Security office.

Call Social Security at 1 (800) 772-1213; TTY users can call 1 (800) 325-0778.
Many Americans find that they can automatically enroll in Original Medicare, provided that they are already collecting Social Security or Railroad Retirement Board benefits when they turn 65.
If you do not fit the criteria for automatic Medicare enrollment when you turn 65, you should take note of your Initial Enrollment Period. This period begins three months prior to your 65th birth month and ends three months after your 65th birth month. If you happen to miss this seven-month window to enroll in Original Medicare, you will be responsible for a late-enrollment penalty, which will make the monthly cost of Medicare significantly higher.
How Do I Apply for Medicare Advantage in Virginia?
If Medicare Advantage is ideal given your medical coverage needs, you will first need to enroll in Original Medicare, either automatically or during your Initial Enrollment Period. Once you are fully enrolled in Original Medicare, you can take advantage of the Open Enrollment Period, which takes place from October 15 to December 7. During this period, you can make a number of changes to your Medicare coverage, including switching to whichever Medicare Advantage plan you like.
What's the Best Medicare Advantage Plan in Virginia?
Given how different everyone's medical needs and financial constraints are, the answer to what is the best Medicare Advantage Plan in Virginia is truly subjective. The absolute best plan for everyone may not necessarily exist, but the best plan for you certainly does.
Do your best to evaluate what coverage you currently need and might need in the future. Alongside this, be sure to evaluate your level of income and any monetary constraints that could impact your plan selection. By combining what medical coverage you need with the financial constraints you must navigate, you'll definitely find a Medicare Advantage Plan that works for you.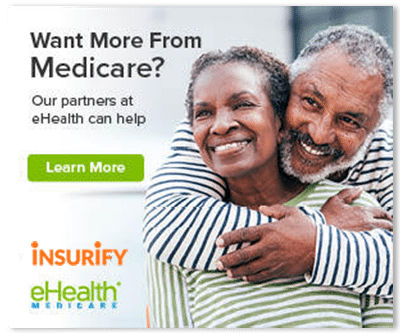 FAQ: Virginia Medicare
Though Medicare is not strictly mandatory, opting out can be very difficult. While there are a few reasons you might want to delay Medicare enrollment—for example if you are looking to continue growing your HSA account or if you'd rather not pay a Part B premium—you may want to consider speaking with your plan benefits administrator (if you are receiving insurance from other sources) to weigh your options.  What makes it risky to delay is that the longer you fail to enroll in Medicare, the more significant the late-enrollment penalties will be if you ever decide to enroll. On the other hand, you can delay Medicare enrollment if you qualify for Special Enrollment, which allows individuals to enroll if they have experienced certain qualifying life events. For more information on Special Enrollment, please visit www.medicare.gov.

As mentioned previously, Part A premiums cost $0 per month, and Part B premiums cost $148.50. When it comes to deductibles, Part A deductibles sit at $1,484 per hospital visit, and Part B deductibles sit at $203. These are the costs you can expect if you enroll in Medicare when you turn 65. Deciding to sign up for a Medicare Advantage plan, incurring late-enrollment penalties, or having an income higher than $88,000 as an individual or $176,000 as a married couple can have an impact on the overall cost.

Yes, there are! One in particular is the Virginia Insurance Counseling and Assistance Program (VICAP). This program is part of a nationwide network of programs that offer free, unbiased, and confidential counseling for people trying to navigate Medicare. You can contact VICAP through email at aginginfo@dars.virginia.gov or toll-free via phone at 1 (800) 552-3402.
Conclusion: Compare Virginia Medicare Plans Before You Buy
There are plenty of options at your disposal when it comes to Medicare plans. Before you commit to a plan, be sure to understand the specific medical services you need to have covered, as well as what you can afford. If you need help comparing the various details of Medicare plans, check out Insurify's plan-comparison tool below. It's free and easy to use!
Data scientists at Insurify analyzed over 40 million auto insurance rates across the United States to compile the car insurance quotes, statistics, and data visualizations displayed on this page. The car insurance data includes coverage analysis and details on drivers' vehicles, driving records, and demographic information. With these insights, Insurify is able to offer drivers insight into how their car insurance premiums are priced by companies.