Why you can trust Insurify
The additional benefits of this supplemental plan could reduce your medical expenses by filling in the coverage gaps left by basic Medicare health insurance.
Medicare Part G is one of the most comprehensive and popular Medicare Supplement Insurance plan options. Its additional benefits help some seniors save money by covering costs not paid for by the basic benefits of Medicare Part A (Hospital Insurance) or Medicare Part B (Medical Insurance). You might see this plan referred to by a few different names, including Medicare Plan G, Medigap Plan G, or Medsup G.
Insurance companies that sell Medicare supplement policies set their own premium rates, but each policy type (identified by the letters A through N) is regulated by the government and has to provide the same coverage regardless of the company selling it. In most states, there are up to 10 different Medigap benefits options, including Part G, to choose from.
When considering supplemental insurance, think about what kind of healthcare expenses you expect and see which plan is the best fit. Then, find the best price by shopping around and comparing companies in your area.
Searching for affordable Medigap? Make it easy with the Insurify Medigap comparison tool! Just enter your ZIP code to learn about plans available in your area. Try it today!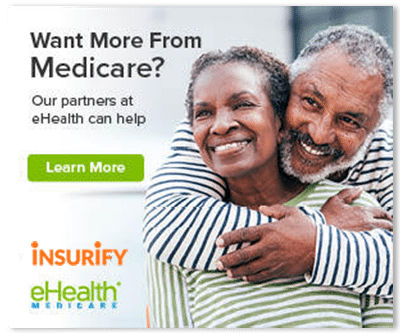 What Medicare Supplement Plan G Covers
The primary advantage of Plan G is that it covers Medicare Part B excess charges, while most supplemental policies do not. Excess charges are those that fall beyond the Medicare-approved charge.
For example, if Medicare's basic benefit allowable charge for a medical visit is $100, but the doctor bills you $110, Medicare will cover 80 percent of the allowed charge and pay the doctor $80. Without Plan G, you would be responsible for the remaining 20 percent of the allowable charge (in this case, $20) plus the excess charge of $10, making your total out-of- pocket expense $30. Plan G, however, covers that extra $30.
What Is Plan G Medicare?
Medicare Plan G is one of the most popular Medigap plans available. One of the unique benefits of Plan G is that it covers Part B excess charges. But it offers many additional benefits (more below).
According to the federal Medicare program 's website, Plan G covers the following healthcare expenses:
Medicare Part A hospital coinsurance and hospital costs up to 365 days after Original Medicare benefits are exhausted

Part A hospice care coinsurance or co-payments

Part A deductible

Medicare Part B coinsurance

Part B excess charges

Part B preventative care

Part B co-pays

First three pints of blood for a medical procedure

Skilled nursing facility care coinsurance coverage

Limited foreign travel emergency costs (up to $50,000, but varies by plan)

Durable medical equipment (DME), lab work, X-rays, surgeries, and ambulance rides
It's important to note that Massachusetts, Minnesota, and Wisconsin standardize Medigap policies differently. (Click on your state to learn more.)
Medicare Part G Costs
The cost of Part G premiums depends on what insurance company you buy from, but all Part G plans cover the same benefits. You will pay the Part B and Part G monthly premiums, and you will be responsible for the Medicare Part B deductible once per calendar year ($198 in 2020). But the annual savings with Plan G may offset that by several hundred dollars.
Regular and High-Deductible Part G Options
With regular Part G, you generally don't have to wait for plan benefits to start.
With the high-deductible version, the basic plan benefits are the same, but you might have to wait until you've paid the plan's deductible before the plan helps pay your Medicare costs.
High-deductible Plan G had a $2,340 deductible in 2020. You must also pay a separate deductible ($250 per year) for foreign travel emergency services.
In general, the more coverage offered by your supplement plan, the higher the premium. But you may be able to pay a lower premium and still get good coverage if you buy a high-deductible supplemental plan.
Pre-existing Conditions
Any health conditions that you have before the start of your insurance policy are considered "pre-existing." These conditions can sometimes affect what's covered by your insurance and even if you can be approved for coverage at all.
Medicare Part A, Part B, and supplemental plans (like Part G) typically cover pre-existing conditions. As long as you buy your Medicare supplement plan during your six-month Medicare supplement open enrollment period, the insurance company cannot refuse to sell you a plan.
The insurance company also can't charge you more because you have health problems or make you wait for basic benefits to begin. However, you may have to wait up to six months for the supplemental benefits to cover the cost of care for your pre-existing condition.
Be sure to carefully check your plan's documents to determine how it handles pre-existing conditions.
What's Not Covered by Medicare Plan G
Medicare Plan G does not cover the Part B deductible, which was $198 in 2020. You will have to pay for medical services and supplies until your out-of- pocket costs reach your Part B deductible amount.
Medicare supplement plans don't cover prescriptions. But you can sign up for a stand-alone Medicare Part D prescription drug plan.
Part G also does not cover routine dental care. Companies that offer supplemental Part G plans might have prescription drug and dental options.
Part G does not cover eye care, hearing aids, long-term care, and private duty nursing.
FAQ: Medicare Part G
Your open enrollment period starts on the first day of the month in which you are at least 65 and covered under Medicare Part B. You have six months to buy Medicare Supplemental Insurance, during which the company must sell it to you. If you wait until after your enrollment period, you can apply at any time you want, but a plan could reject you or charge you more if you have health problems.

Plan F covers the Part B deductible (which Plan G does not cover), but it was closed to new enrollment in January 2020 when the U.S. Congress eliminated Medicare supplement plans that cover the Part B deductible.  According to medicare.gov: As of January 1, 2020, Medigap plans sold to new people with Medicare aren't allowed to cover the Part B deductible. Because of this, Plans C and F are not available to people new to Medicare starting on January 1, 2020. If you already have either of these two plans (or the high-deductible version of Plan F) or are covered by one of these plans before January 1, 2020, you'll be able to keep your plan. If you were eligible for Medicare before January 1, 2020, but not yet enrolled, you may be able to buy one of these plans.

Medicare Advantage and Medicare Supplement Insurance plans don't work together. In fact, you cannot be sold and use a Medigap plan if you enroll in a Medicare Advantage Plan.
Conclusion: Compare Plans Before You Decide
Comparing the many Medicare Supplement Insurance options could help you save money in the long run. A Part G plan may be right for you if you expect a lot of healthcare expenses that aren't covered by Parts A and B.
And don't forget that the Insurify Medicare comparison tool is always here to help you find the best Medicare plan at the best price. With just your ZIP code, you can uncover plan options and compare them side-by-side. Try it today!
Data scientists at Insurify analyzed over 40 million auto insurance rates across the United States to compile the car insurance quotes, statistics, and data visualizations displayed on this page. The car insurance data includes coverage analysis and details on drivers' vehicles, driving records, and demographic information. With these insights, Insurify is able to offer drivers insight into how their car insurance premiums are priced by companies.